we don't believe in crunchy cookies.
You won't find hard or crunchy cookies here. Sunflower House Cookies are soft and chewy. They will be fresh the day you receive them, plus the day after, and the next!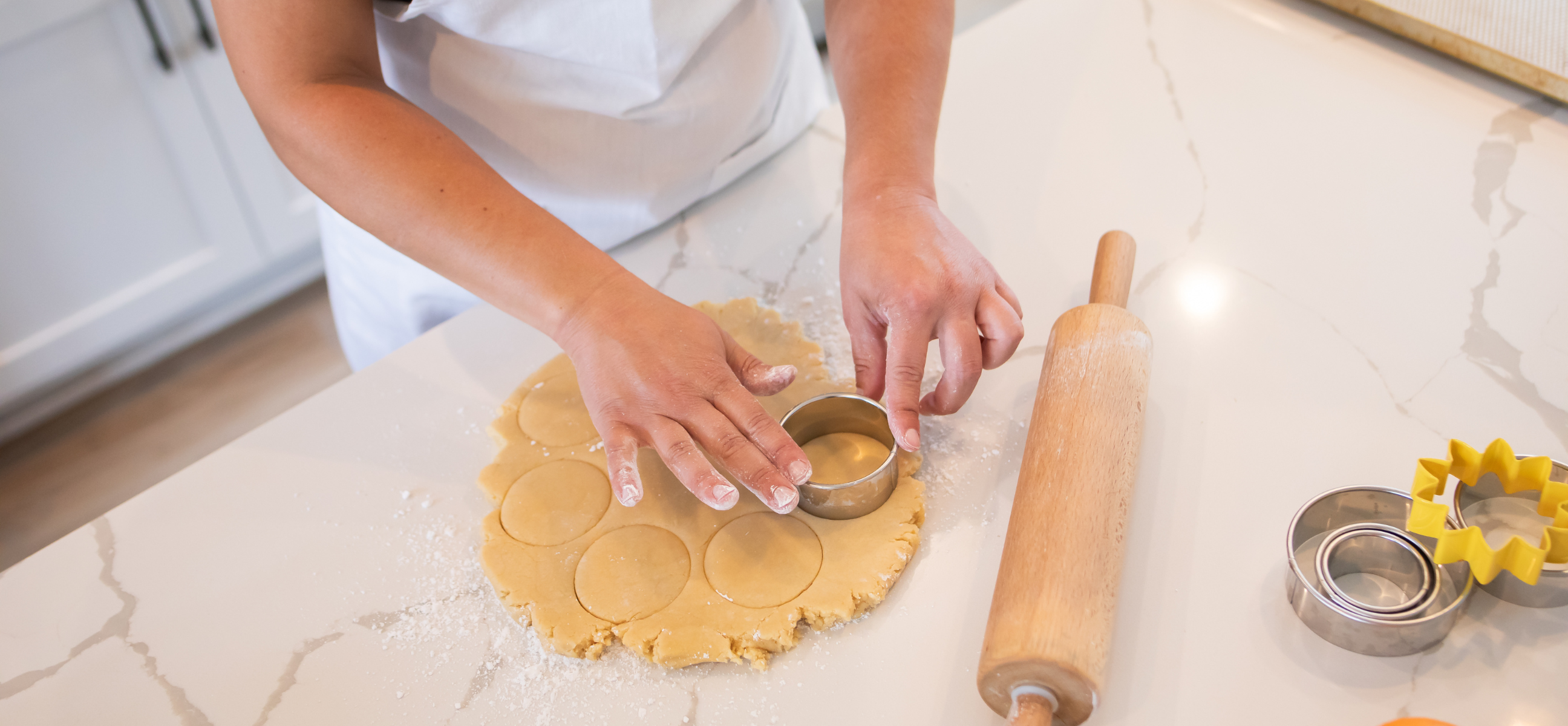 14th & Old Cheney location
Cookies Ready When You Are!
Shop Sunflower House Cookies at our NEW location inside Creative Collabs Collective – available 24/7! Stop by at 1600 Normandy Court (off 14th & Old Cheney)
We're here to bake the best cookies in Lincoln.
Like so many of the best things in life, our small batch cookies start with an old family recipe. They are meticulously made by hand, from scratch and rolled thick.
I often tell people: I didn't choose the cookie life, the cookies chose me. And it's true. If I would have gotten to chose something to be the best at, it probably would have been pastries, or bread, or sandwiches.
Instead, from the very first time I made these cookies, people were asking for them again and again – and all these years later, I have grown to love my role as "The Cookie Lady."
Cookies – Made to Order
Choose your cookie box from the options below. You'll be asked for a delivery or pick up date during checkout.
Join the Flavor of the Month Cookie Club
Subscribe for monthly deliveries to your home or office. A new unique flavor each month! Past flavors include S'mores, Margarita, Straweberry Lemonade, and more!
More Details
Cookie Decorating Kits
Everything you need for a fun time decorating cookies – without all the hard work! Includes perfectly baked cookies, creamy buttercream and sprinkles!
Weddings & Events
Do you have an upcoming event where you want to wow your guests? We have special options available exclusively for large event ordering. Whether it's a wedding, retirement, a graduation, a corporate event, or something else – we can help!
Order at the link below or reach out to us via email for questions or assistance.
order now
We love popping up at events in the community. Check our calendar for dates and details! This is also the best way to get our delicious Cookie Pops!
Are you an event organizer or know of something we should be at? Send us an email at the link below and we'll take a look!