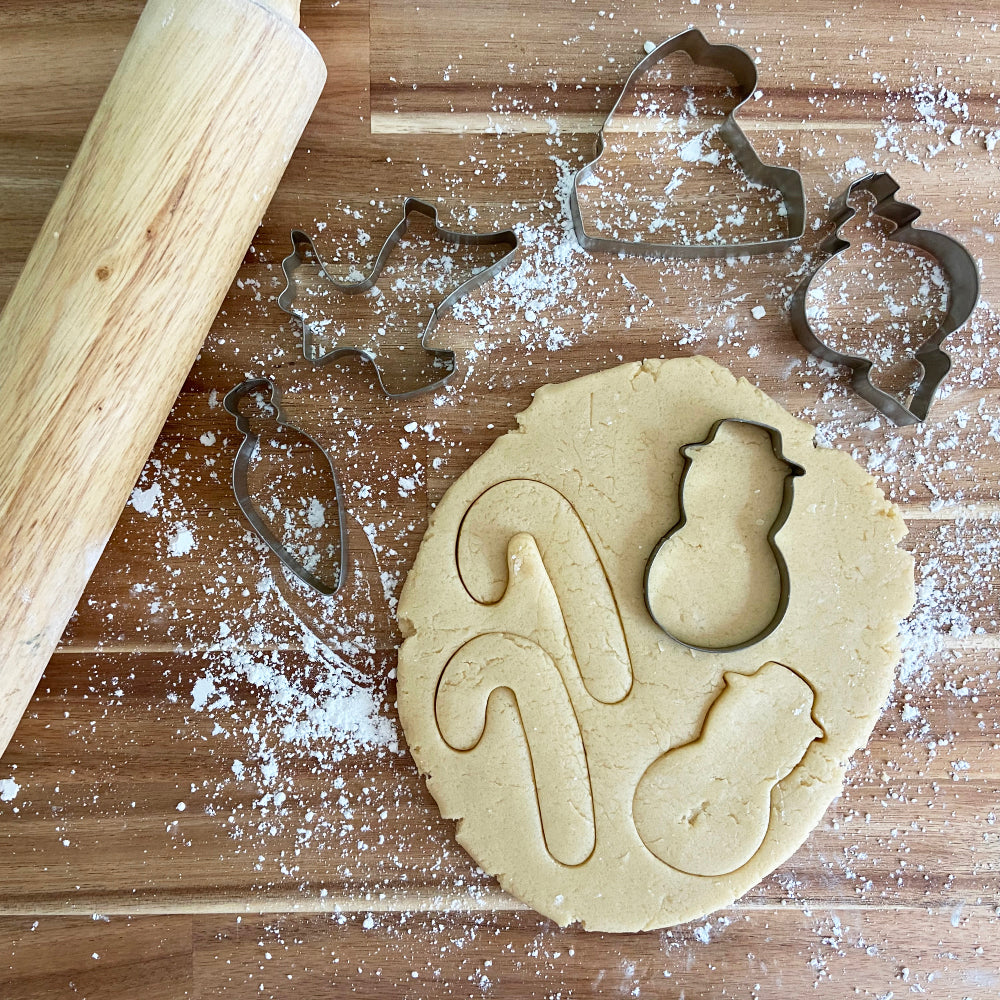 Christmas Sugar Cookies - 18 Pack
This sugar cookie pack will include a variety of Christmas shapes for you to decorate and get into the holiday spirit!
The 18 pack comes with 3 frosting color choices and sprinkles.
Cookie Ingredients: Flour, Sugar, Shortening, Eggs, Vanilla, Baking Soda, Salt.

Buttercream Ingredients: Sugar, Butter, Shortening, Milk, Vanilla, Food Coloring.