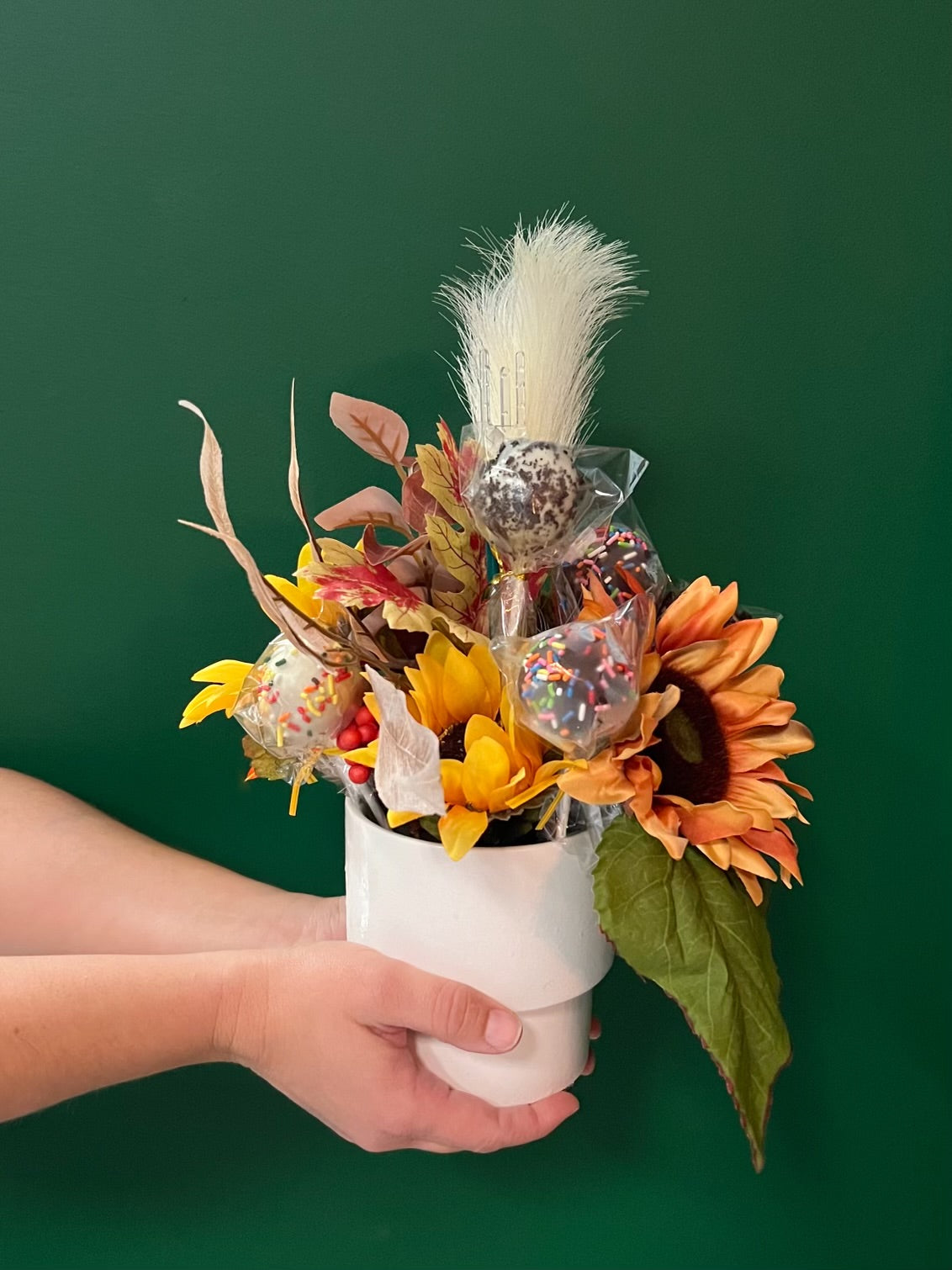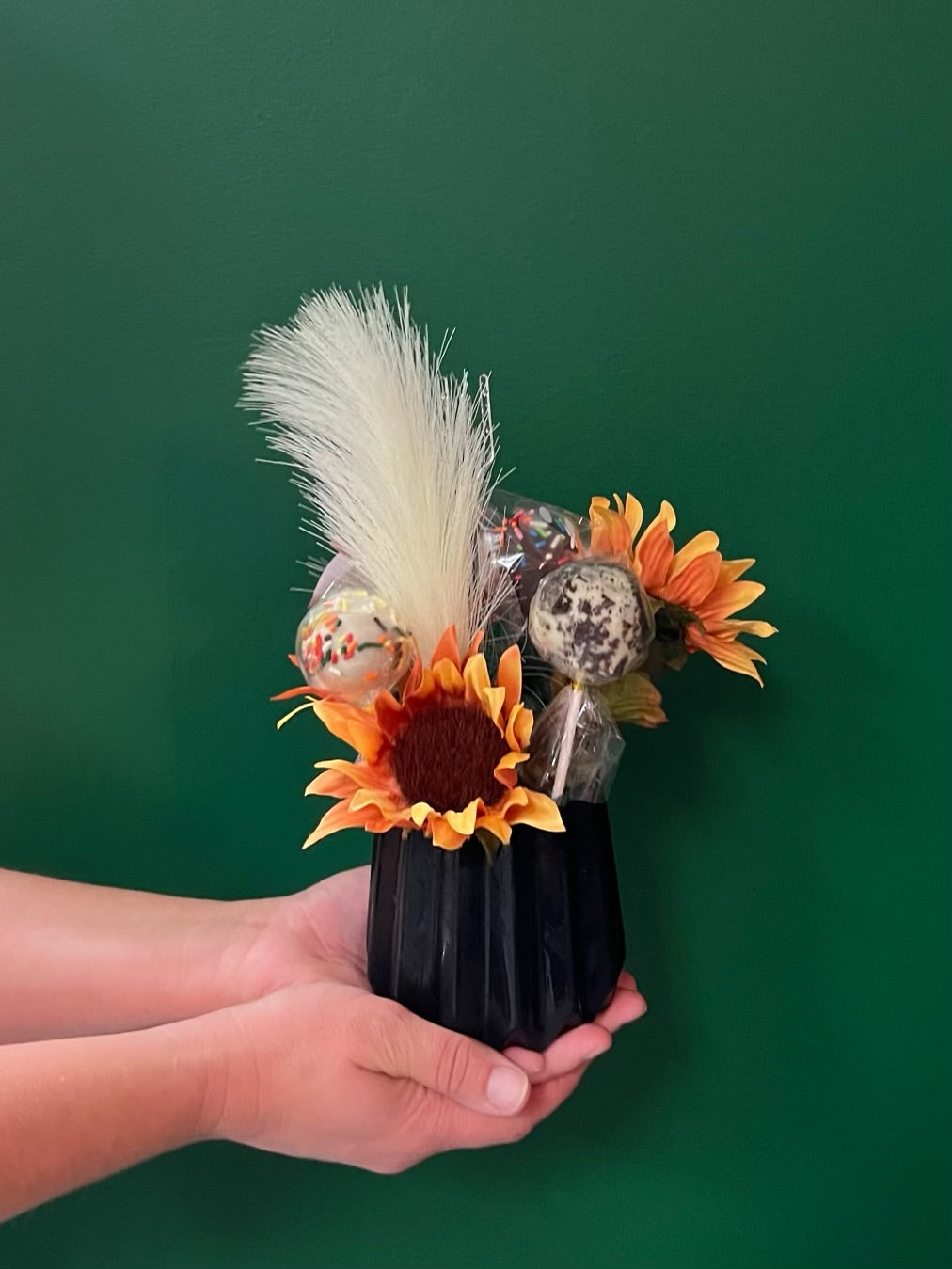 Floral (artificial) Arrangement decorations / centerpieces with our delicious Sunflower House Cookie Pops! 
Pre-order yours now. Each arrangement will vary based on available pieces. Select large or small, and whether you'd like a Thanksgiving/Fall Theme, Christmas, or Generic.
Cookie Pops will be an assortment of available flavors.
If you have any requests, please send us a message!
Pictures are for example only. Each arrangement will be unique and different. Flowers, vase, and decor may vary!
Note: Cookie Pops contain buttercream and cream cheese and should be refrigerated until ready to eat. Should not stay out for more than a couple hours. If choosing delivery, please ensure it is a time you are available to receive.